CHILL-ITS Cooling Products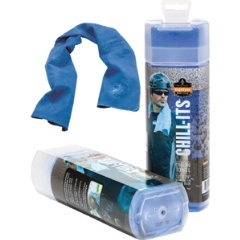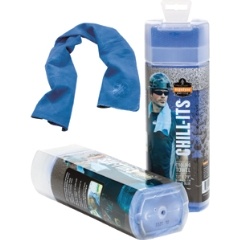 ER660212420 - CHILL-ITS® 6602 COOLING TOWEL - BLUE

• Advanced PVA material holds water without feeling heavy.
• Super-evaporative, feels significantly cooler than ambient air.
• Wear for hours, or wipe off for quick relief.
• Simply re-wet the towel to reactivate.
• Machine washable.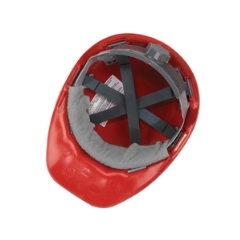 •Absorbent terry headband.
•Fits most hard hat suspension systems.
•Machine washable.
•100% cotton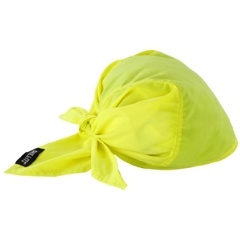 •Advanced PVA material activates easily and quickly when run under water for one minute.
•Re-usable: just soak in water to re-activate.
•Tie closure.
•Super-evaporative cooling process helps keep you cool.
•Lightweight and low profile; perfect for under hard hats.
•Lightweight, cooling acrylic polymers.
•Hook & loop closures.
•Conveniently attaches to hard hat suspension headband.
•Soak in water 2-5 minutes to activate.
•Remains hydrated for up to 4 hours.