Building Trade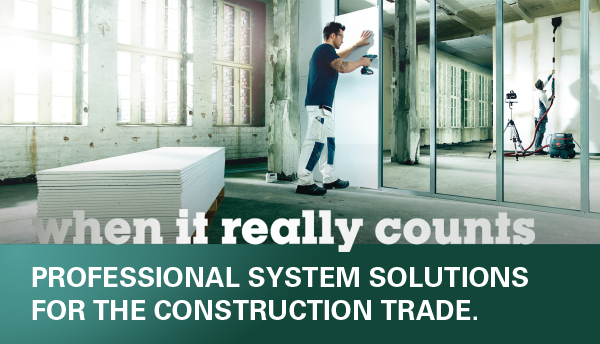 MACHINES THAT SPEAK FOR THEMSELVES.

Extremely high demands are made of tools in the Construction sector. With this in mind, we develop and manufacture our tools and equip them with the appropriate technology. All Metabo tools contain technology that offers something special, from the Triple M battery technology through to the auto-balancer of angles grinders and the impulse technology of impact drills. We have long been setting the standards in angle grinders, impact drills and crosscut and mitre saws. Materials such as the robust gear housing made of die-cast aluminium ensure faster heat dissipation and increase the lifetime of the tool. With these and many other strengths, Metabo power tools give you professional safety for your daily work on site.
Metabo. Work. Don't play.